What are the solutions & technologies that will get us to Net Zero? From hydrogen, fuel cells, renewables to carbon capture, Chloe Cho  interviewed industry veterans and the Energy Observer Captain and Onboard Scientist to get insights on the topic, in the independent series on Money Mind on Channel NewsAsia.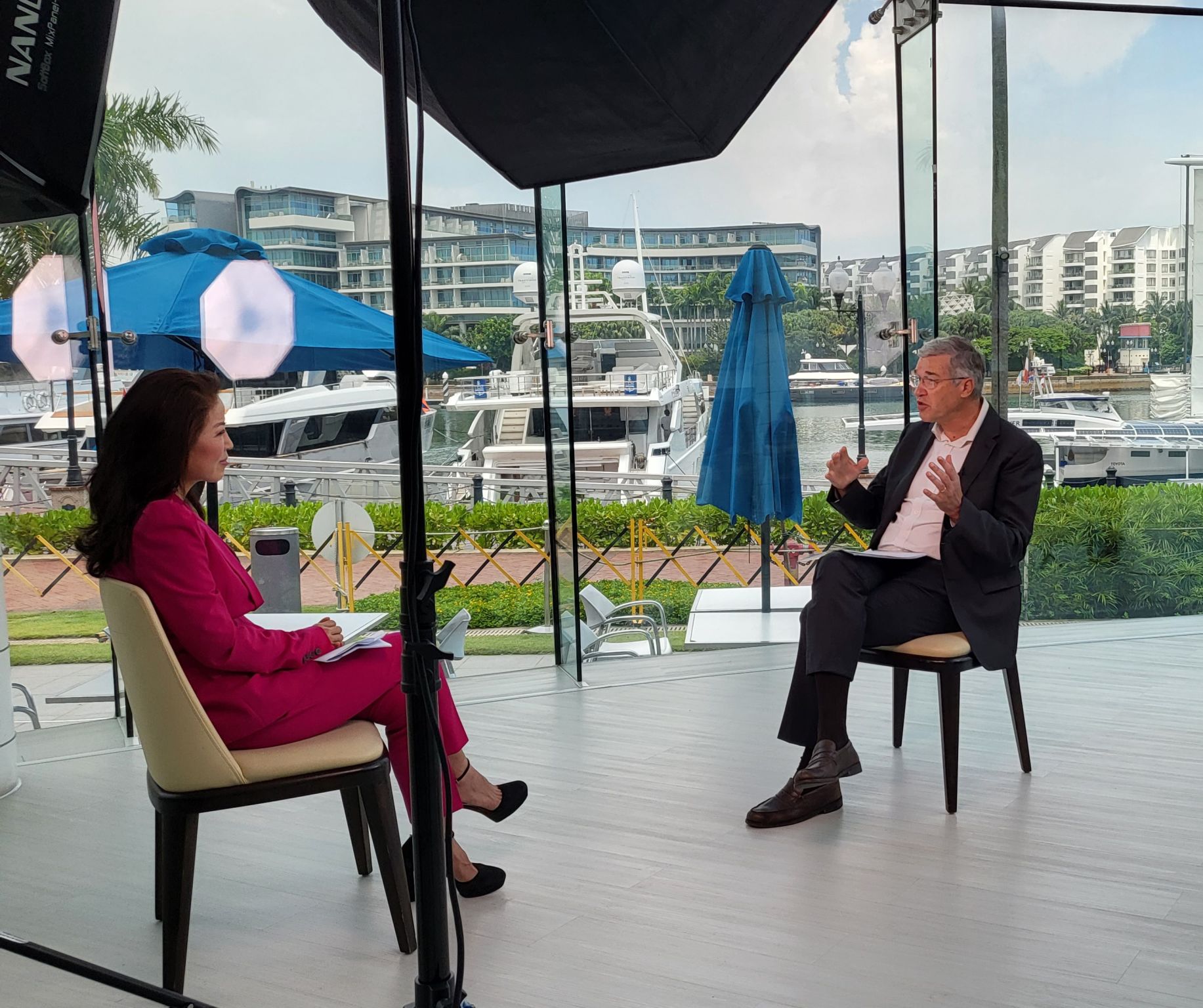 Watch the video here.
Chloe Cho is Presenter/ Executive Producer in Channel NewsAsia's Current Affairs Department. She presents, develops programmes, and oversees editorial content for the channel's business shows, including the new weekly Investor Insights, and an interview series entitled, Millionaire Minds. She's also co-host for the business reality show, StartUp. Chloe's involvement in a diverse range of projects comes as she rejoins the channel in July 2014 after being away for nearly six years. Previously, she presented prime time evening programmes as well as breaking news coverage alongside hosting and co-producing current affairs shows.
Earlier, she was with CNBC Asia where anchored regional and global shows out of Singapore alongside London, and Sydney, checking the pulse of global financial markets and examining their investor implications. A prolific international journalist, Chloe has presented and reported on key news developments from the global financial crisis and Thai political tensions to the North Korean nuclear showdown and G20 meetings. Her work assignments have taken her across the Asia-Pacific, Eastern & Western Europe and the Americas. Chloe often interviews top newsmakers around the world including IMF Managing Director Christine Lagarde, SouthKorean President Lee Myung-bak, Thai Prime Minister Abhisit Vejjajiva, Indian Finance Minister Pranab Mukherjee, Samsung Electronics Co-CEO Boo-Keun Yoon, and Roubini Global Economics Chairman Nouriel Roubini. Chloe is an experienced moderator, having chaired panels at the World Economic Forum and the World Knowledge Forum. In 2009, Chloe was selected among Newsweek Korea's 50 Most Influential Koreans recognized for their work in international media, culture and arts.
Chloe began her broadcast career as a teen in educational TV in South Korea and went on to become anchor, morning news editor and news team manager for Arirang TV while working as a CNN World Report contributor. During her time off, Chloe enjoys writing, having released her first book in Korea entitled, "Good Morning Singapore. This is Chloe," in Korean. Raised both in the United States and South Korea, Chloe is a native speaker of English and Korean, and also speaks French. She holds a Bachelor of Arts degree with Honours in French at Hankuk University of Foreign Studies in Seoul.
Contact us if you would like to engage Angie Lau or Chloe Cho to speak at your next event.