Speakers Connect is proud to present Dirk Ahlborn, serial entrepreneur and CEO of Hyperloop.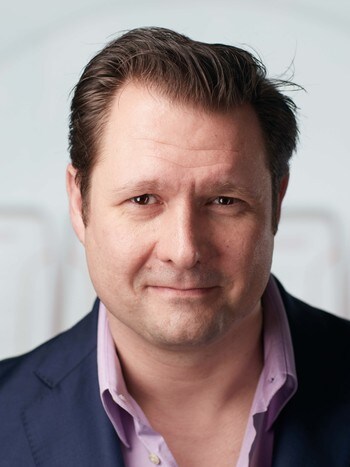 Dirk Ahlborn is an entrepreneur and innovator with 15 years' CEO experience in Europe and North America. As Founder and CEO of JumpStarter Inc, he has created a platform for the smartest minds to add value to projects they are passionate about, over the Internet. JumpStartFund mobilizes large groups of people with shared interests and allows entrepreneurs to work with the smartest people without geographical, physical and cultural restrictions. This revolutionary approach to business makes realizing groundbreaking projects quicker and more efficient.
Hyperloop Transportation Technologies, Inc. (HTT) was born in 2013 with the help of JumStartFund. HTT designs, manufactures and builds the most highly profitable, fastest, safest, environmentally friendly transportation system for passengers and goods with the ability to accelerate safely to 760 mph—rising up to the challenge that entrepreneur Elon Musk described.
Aside from JumpStartFund and Hyperloop, Dirk has also been a part of several projects such as the Girvan Institute of Technology (NASA's non-profit incubator) where collaborated with high-tech startups on tasks ranging from alternative energy to online marketing. He also had an early career as a broker and Investment specialist at one of Germany's largest banks Bankgesellshaft Berlin, AG.
Dirk has been featured in Forbes, CNN, WSJ, The Boston Globe, Wired, Bloomberg, and CNBC. As an in-demand speaker on technology and innovation, Dirk has taken the stage at conferences across Europe and the United States including SXSW, The Economist, Wired Mobility 2015 and many more.
 Contact us to book Dirk Ahlborn for your next conference.